Spending time during the fourth week of July at our Summer Festival held at Sacred Heart Church site has become a tradition for many families and friends near and far. Fifty years ago a small group of dedicated Sacred Heart parishioners began it all and today it has grown into the best church festival in Somerset County. We have something for everyone! from games, rides, delicious traditional Polish and American food, to raffles and bands.
Please make plans to attend our exceptional Festival -we are celebrating 50 years!
It takes lots of work and volunteers to make our festival continue to be a huge success. It provides a great opportunity for new parishioners to meet new people, get involved and become a more active part of our church community. We are always in need of new ideas and people to make them happen. All of our festival proceeds go to helping with general operations and capital improvements of the parish.
JULY 24-JULY 27
Tuesday-Friday, July 24-26: 6pm – 10pm
Saturday, July 27: 5pm – 10pm
FREE ADMISSION
PLENTY OF PARKING
98 South 2nd Ave., Manville, NJ 08835 Phone: (908) 725-0072 parish@ctrmanville.com
A great way to enjoy this event is to volunteer! It takes over 125 volunteers and it is great fun
---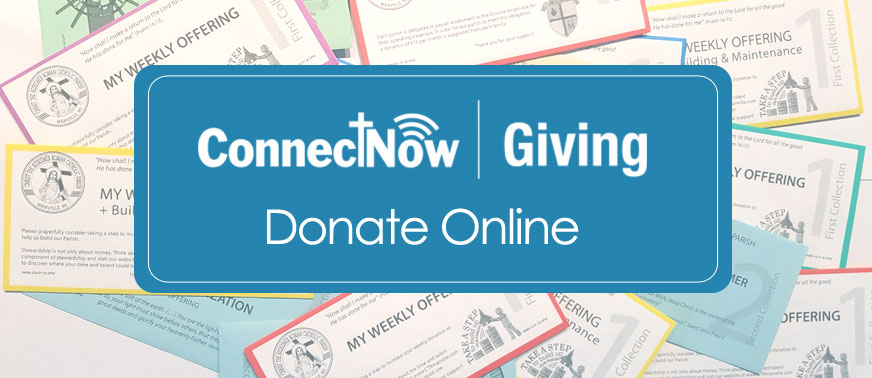 We are excited to inform you that we now offer ConnectNow Giving! As a church that seeks to serve, we wanted to provide you the convenience of being able to give the way you want, whenever you want. ConnectNow Giving offers you the opportunity to make secure, automatic contributions from your bank/credit/debit card account to our church. Online Giving costs you nothing and provides many advantages to you and the church.
Benefits for You
No check writing or ATM stops before church
Safe, secure, and confidential transactions
Use your checking/savings account or credit/debit card
Schedule recurring or one-time donations
Change a gift or account anytime you like
Choose offertory, special funds, pledges
View your giving history anytime
Benefits for the Church
Provides sustained giving that helps parish budgeting and ministry planning
Reduces check processing fees
Allows staff more time to focus on ministries
Accommodates special funds
Provides giving history for tax statements
Reaches a wider demographic of givers
We ask that you consider using this service—especially if you currently manage your bills or banking online.
---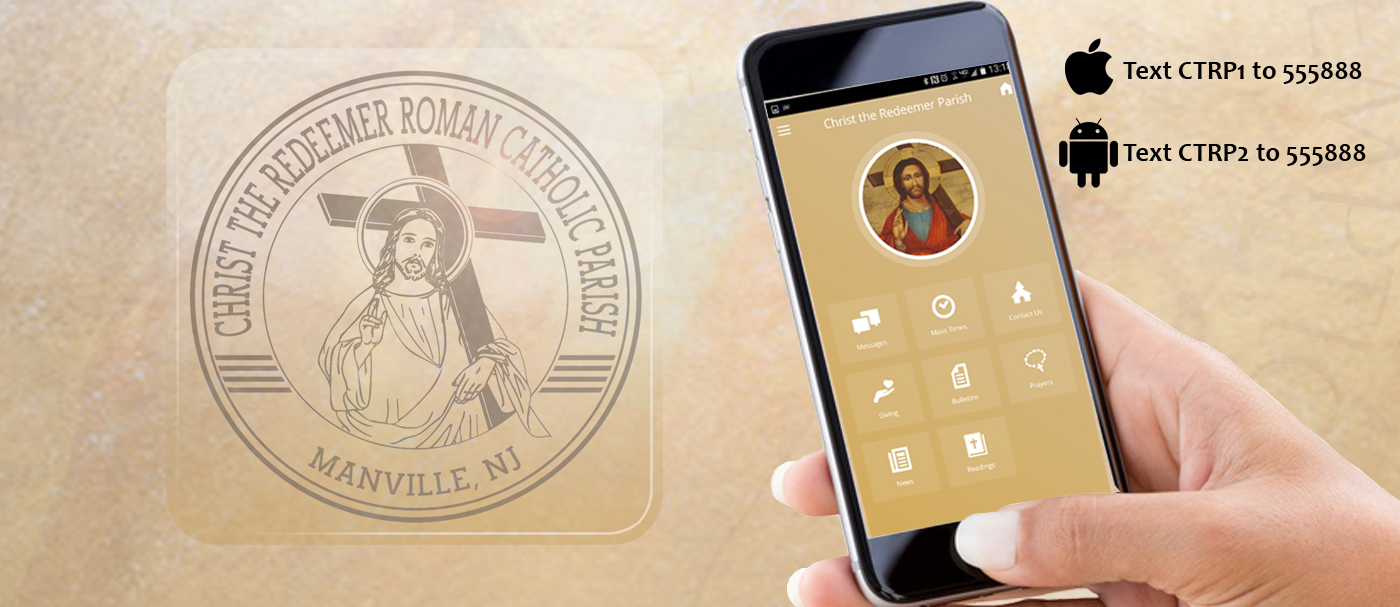 Christ the Redeemer Parish is proud to present our new parish App. We believe it will serve to deepen your faith and at the same time have all the parish information at your fingertips.
Here is why you will want to have the CTR Parish App.
It provides you with easy to obtain and up-to-the-minute parish information.
The PDF version of the bulletin is published before the paper version of it is available.
A palette of much-loved prayers and devotions.
Daily biblical readings to follow and pray over.
Newsfeeds from trustworthy Catholic sources.
Easy access to on-line giving.
The ability to receive any notifications from the parish office or any chosen (by you) group or ministry. All you have to do is launch the parish App, and then in the upper left corner, touch the menu button and then touch notifications. You will see all the groups that you can subscribe to and will receive all the notices on your phone sent from the group or groups you have chosen. You can unsubscribe at any time.
Our parish calendar with detailed information about Masses and any scheduled activities.
To download the CTR Parish Mobile App:
• iPhone users: Text CTRP1 to 555888 OR search for "Christ the Redeemer Parish" in the iPhone App Store.
• Android users: Text CTRP2 to 555888 OR search for "Christ the Redeemer Parish" in the Google Play Store.
---
---