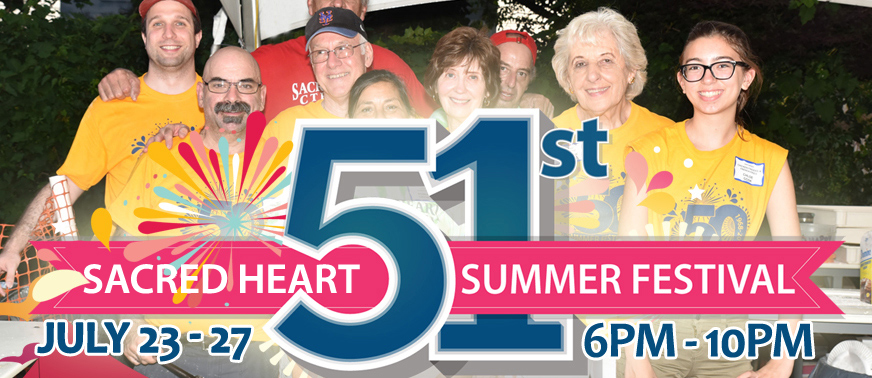 Spending time during the fourth week of July at our Summer Festival, held on Sacred Heart Church grounds, has become a tradition for many families and friends near and far. Over fifty years ago a small group of dedicated Sacred Heart parishioners began it all and today it has grown into the best church festival in Somerset County. We have something for everyone! from games, rides, delicious traditional Polish and American food, to raffles and bands.
Please make plans to attend our exceptional Summer Festival as we celebrate 100 years of Parish Life in Manville!
Our centennial celebration is a year-long celebration with many activities scheduled to remember the past of Sacred Heart and Christ the King parishes; celebrate our present and secure our future as Christ the Redeemer Parish.
It takes lots of work and volunteers to continue make our festival a huge success. It provides a great opportunity for new parishioners to meet new people, get involved and become a more active part of our church community. We are always in need of new ideas and the people to make them happen. All of our festival proceeds go to helping with general operational expenses and capital improvements of the parish.
JULY 23-JULY 27
Tuesday-Friday, July 23-26: 6pm – 10pm
Saturday, July 27: 5pm – 10pm
FREE ADMISSION
PLENTY OF PARKING
98 South 2nd Ave., Manville, NJ 08835 Phone: (908) 725-0072 parish@ctrmanville.com
A great way to enjoy this event is to volunteer! It takes over 125 volunteers and it is great fun
---
---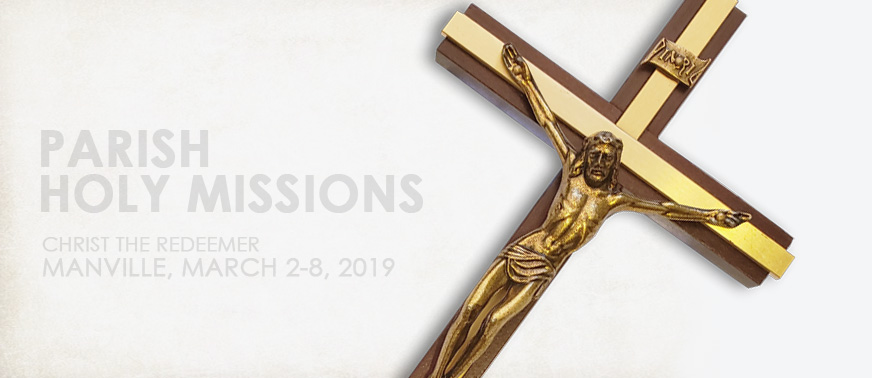 To commemorate our 100th Anniversary of a Roman Catholic Presence in Manville, a high-quality Crucifix is available as a remembrance of this centennial anniversary. Valued at more than $50, these crosses are offered to our parishioners for $30 and will be sold after all masses. The purchased crucifixes will be blessed at the closing Mission Mass (7:00 p.m., Friday, March 8 at SH).
Please consider purchasing and placing this crucifix in a prominent place in your home or giving it to someone special as a gift.
---
---
---
---
---
---
---
---
---
---
---
---
---