Christ the Redeemer Parish's Religious Education program for public school children in grades 1 through 8 is held at Christ the King School ( 99 North 13th Avenue in Manville).
All classes will meet on Tuesdays from 5:30 - 6:45PM. Also, we are in need of teachers and hall monitors. Please consider volenteering. You must agree to be fingerprinted per Diocesan Regulations.
Students will have successfully completed all eight years of religious education prior to receiving the Sacrament of Confirmation. Should a break occur in their religious education, students will resume at the next grade level from the last successfully completed grade should they desire to return to the program.
Our Religious Education Program exists for the purpose of witnessing the teachings of Christ by developing the spiritual attitudes and intellectual abilities of each student. All instruction will utilize Diocesan approved texts and remain faithful to the doctrine of the Roman Catholic Church.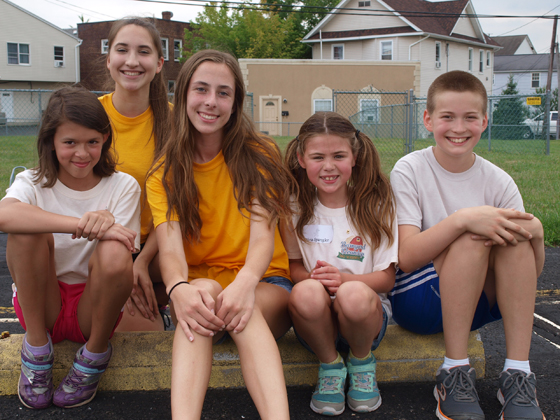 ---
Late Registration Fee - After 7/1 - $30.00
Sacramental Fee Grade 2 & 8 - $50.00
OUR TEACHERS AND STAFF
Rosemary Jablonski
Kasia Schwertfeger
Roberta Caswell
Sebastian Piotrowski
Sarina Urban
Marylou Cebula
Anna Grochocki
Mary Ellen Day
Thank you to those who volunteered their time to teach our Religious Education classes. May God bless you.
RELIGIOUS EDUCATION
All classes will meet on Tuesdays from 5:30 - 6:45PM.
CHILDREN'S LITURGY
Sacred Heart Church
First Sunday of the Month 10:00AM Sunday Liturgy