Christ the Redeemer Parish has received instructions from the Diocese of Metuchen, stating the guidelines that will be allowed to be used during the 2020/2021 school year, in order to achieve compliance with NJ Governor Murphy's mandates.
After much deliberation, it has been determined that home schooling/virtual learning is the safest option for students, parents/guardian and teachers alike. Individual class lesson plans will be ascertained via the parish website using Google Classroom as our educational platform. Each class will have a predetermined account/classroom set up by the parish office. The teachers and students will receive instructions on how to use the program by the end of September. Every week, your child/children's teacher will provide educational materials for that week so that you can provide in-home instruction to your child. At this point we will not be using any Zoom-like platform so there will be no face-to-face video contact with the teachers. However, once the use of the Google classroom is mastered by the students, we can update the platform to include video consultation.
Additionally, students (preferably, along with a parent or guardian) are required to attend a service in Sacred Heart Church once a month on Tuesdays at 5:30PM according to the schedule. Please take note that, during the service, all Covid safety precautions must be observed. Don't forget that on Sunday September 20th Catechetical Sunday will take place at Sacred Heart Church at 9AM with the Commissioning of Catechists and the Backpack Blessing. All students are required to attend, physically or virtually.
Barring any unforeseen circumstances we will begin the Christ the Redeemer Religious Education Program on October 6th.
Due to the Diocesan regulations full tuition is mandated. You can pay online on our parish website.
We are asking that you download the Parish App so that you can stay abreast as plans for the 2020/2021 school year are finalized. Instructions for downloading the Parish App are as follows:
iPhone users Text:ParishApp1 to 555888
Android Users Text: ParishApp2 to 555888
Please register for Honeywell Instant Alert system
---
Students will have successfully completed all eight years of religious education prior to receiving the Sacrament of Confirmation. Should a break occur in their religious education, students will resume at the next grade level from the last successfully completed grade should they desire to return to the program.
Our Religious Education Program exists for the purpose of witnessing the teachings of Christ by developing the spiritual attitudes and intellectual abilities of each student. All instruction will utilize Diocesan approved texts and remain faithful to the doctrine of the Roman Catholic Church.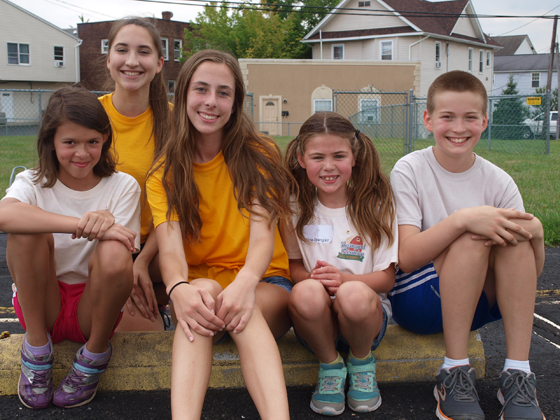 ---
RELIGIOUS EDUCATION PAYMENT
Late Registration Fee - After 7/1 - $30.00
Sacramental Fee Grade 2 & 8 - $50.00
OUR TEACHERS AND STAFF
Rosemary Jablonski
Kasia Schwertfeger
Roberta Caswell
Sebastian Piotrowski
Sarina Urban
Marylou Cebula
Anna Grochocki
Mary Ellen Day
Thank you to those who volunteered their time to teach our Religious Education classes. May God bless you.
RELIGIOUS EDUCATION
All classes will meet on Tuesdays from 5:30 - 6:45PM.
CHILDREN'S LITURGY
Sacred Heart Church
First Sunday of the Month 10:00AM Sunday Liturgy