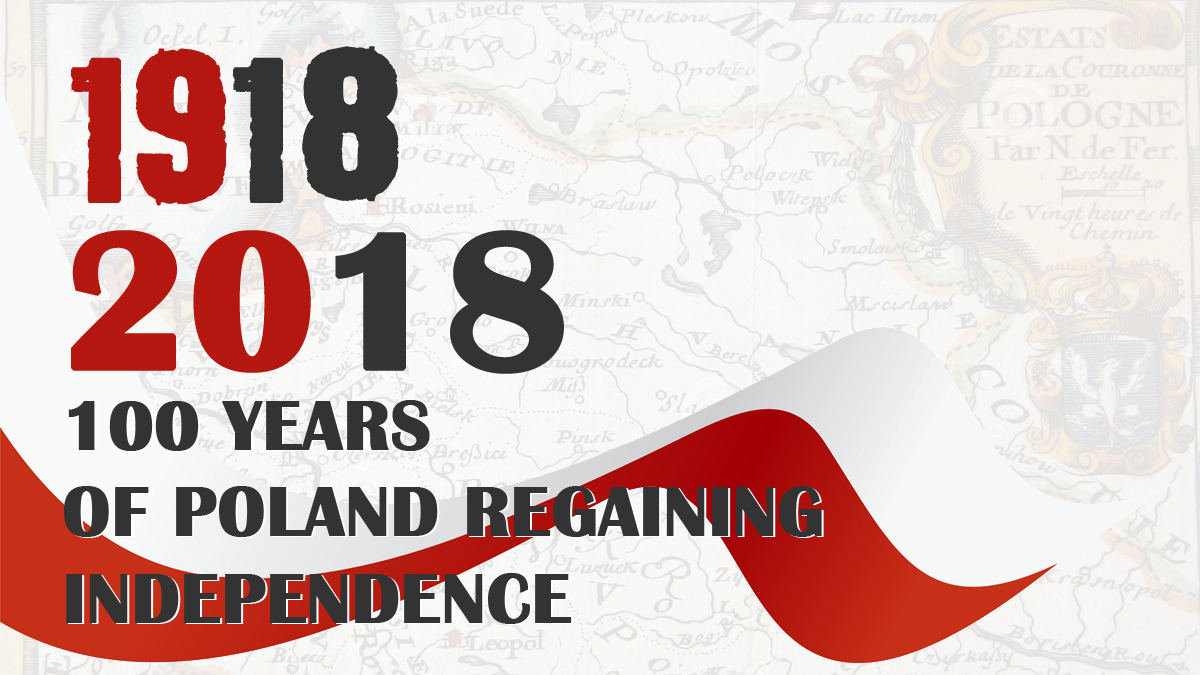 This website celebrates the 100th anniversary (1918-2018) of Poland's regained independence and commemorates and honors those who fought for its independence and established and defended the second Republic of Poland forming today's modern state.
With the Partitions of Poland in 1772, 1793 and 1795, the Republic was erased from the map of Europe. The struggle for independence lasted more than a hundred years and was marked by Polish blood poured out in the Napoleonic Wars, the uprisings of November 1830 and January 1863 and the battlefields of World War I (1914-1918). In November 1918, after 123 years of absence from the political maps of Europe, Poland regained its independence.
Since the American War of Independence (1775-83) Poland and the United States have maintained a very strong relationship. The heroic contributions of two Polish generals, Tadeusz Kosciuszko and Josef Pulaski, significantly impacted the founding of an independent United States of America (USA). Unfortunately, during the birth of the United States of America the United Kingdom of Poland and Lithuania would soon cease to exist. The long-standing relationship between Poland and the USA influenced President Woodrow Wilson's role in the process to regain Poland's independence.
Additionally, this webpage is designed to demonstrate and appreciate the hardships of Poles living in the territories of the former Polish Commonwealth and those in exile who, despite the arrests, repressions from invaders, were able to protect and develop their national identity deeply rooted in catholic faith and then pass their catholic faith onto the next Generations.
I pray that you will find this website very informative and join us in our celebration of the 100th anniversary of Poland's regained independence.
Fr. Stan